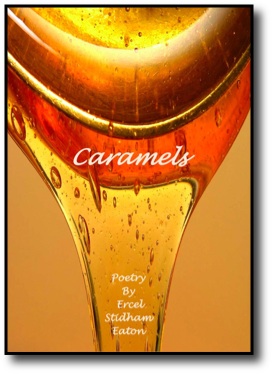 Caramels
by Ercel Stidham Eaton
Ercel's long-awaited collection of poems and essays is now available. The collection reaches across years and topics touching the boundaries of emotion and thought we encounter in the face of change. Containing Ercel's commentary, this special book will remain fresh and relevant … a favorite on your shelf for years.
Email for your order today at: erceleaton@gmail.com
or go to
"Contact Us"
All proceeds are donated to the
Virginia Budge Award Fund.
"Supporting the Arts One Student at a Time."
http://web.mac.com/bridgetossmann/Budgeaward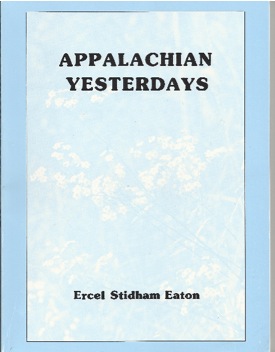 Applalachian Yesterdays
by Ercel Stidham Eaton
In its 5th reprint, Appalachian Yesterdays remains a favorite among fans of Ercel's. These essays cover aspects of life in the Appalachian Mountains during the author's childhood and early adulthood. Inspired by love of her people and her mountains, the collection reverberates, blending memory and image seamlessly. These stories appeared originally in The Hamilton Journal News (Hamilton, Ohio) as an attempt to mediate prejudice against transplanted Appalachians.
Email for your copy today at: erceleaton@gmail.com
or go to
"Contact Us"
Signed Copies are also available upon request